Weight Loss and Plant-Based Diets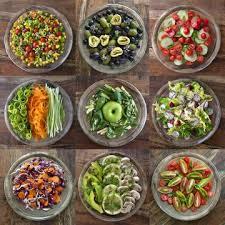 I don't like talking about dieting programs because they cause suffering and, simply, don't work. You gain more weight back, negatively impact your metabolism, and you end up feeling like a failure. Dieting sucks on so many levels. Instead, developing healthy habits that you can stick with for life can create a happy, healthy and balanced person.
We know that people on a vegetarian or vegan diet are leaner than those who are not. But, what about people who transition to a vegetarian diet? Will they lose more weight? The answer is yes. The great thing is that eating a "whole foods plant based diet" provides more nutrition per calorie. So, since there is no emphasis on counting calories, weight loss is more sustainable. A study published in the Journal of the Journal of the Academy of Nutrition and Dietetics shows this.
Remember the series, "The Biggest Loser?" I blogged earlier this year in a post called, "Why Diets Make Us Fat,"about the results of a NIH funded study that followed the winners and other participants of the show and how they have fared in the years that have followed. The results showed that most participants gained the weight back and more.
JD Roth, the creator of the "Biggest Loser" who is considered the "king of weight- loss television," has created a new show called, "The Big Fat Truth." It premiered on June 11th on the Z Living network and it teaches contestants how to follow a whole foods plant based lifestyle. No more crazy hard workouts, or calorie counting, or competing to lose the most weight; the focus now is on nutritious plant-based meals and healthy balanced lifestyle. Read more about it here.
The science around the healthfulness of plant-based diets is clear. It is no longer debatable and both disease prevention and disease reversal are possible. Now, sustainable weight loss can be added to the growing list of benefits of a whole foods plant based diet.