The American College of Sports Medicine Announces Top Fitness Trends for 2017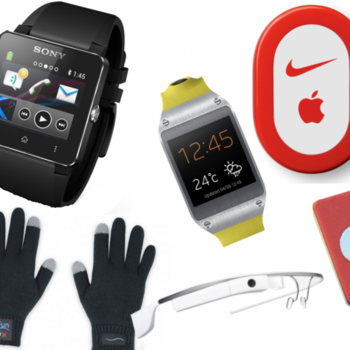 Now in its eleventh year, a survey was completed by more than 1,800 health and fitness professionals worldwide. Forty-two potential trends were given as choices, and the top 20 were ranked and published by ACSM.
The top 10 fitness trends for 2017 are:
1. Wearable Technology: Fitness tracker sales are expected to hit $4 billion in sales this year.
2. Body Weight Training: Body weight training uses minimal equipment making it more affordable. Not limited to just push-ups and pull-ups, this trend allows people to get "back to the basics" with fitness.
3. High-Intensity Interval Training (HIIT): HIIT. Maximal calorie burn and improvement in fitness level in a short amount of time.
4. Educated and Experienced Fitness Professionals. Given the large number of organizations offering health and fitness certifications, it's important that consumers choose professionals certified through programs that are accredited by the National Commission for Certifying Agencies (NCCA), such as those offered by ACSM. ACSM is one of the largest and most prestigious fitness-certification organizations in the world.
5. Strength Training. Incorporating strength training is an essential part of a complete exercise program for all physical activity levels and genders. Preserving muscle mass as one ages is key for health.
6. Group Training: Group programs are designed to be motivational and effective for people at different fitness levels. Working out in a group as shown to helkp people workout longer and harder.
7. Exercise is Medicine. Exercise is Medicine is a global health initiative that is focused on encouraging primary care physicians and other health care providers to include physical activity when designing treatment plans for patients and referring their patients to exercise professionals.
8. Yoga. Based on ancient tradition, yoga utilizes a series of specific bodily postures practiced for health and relaxation. This includes Power Yoga, Yogalates, Bikram, Ashtanga, Vinyasa, Kripalu, Anurara, Kundalini, Sivananda and others.
9. Personal Training. More and more students are majoring in kinesiology, which indicates that they are preparing themselves for careers in allied health fields such as personal training. Education, training and proper credentialing for personal trainers have become increasingly important to the health and fitness facilities that employ them.
10. Exercise and Weight Loss. In addition to nutrition, exercise is a key component of a proper weight loss program. Health and fitness professionals who provide weight loss programs are increasingly incorporating regular exercise and caloric restriction for better weight control in their clients.