Healthy Five Ingredient Cookies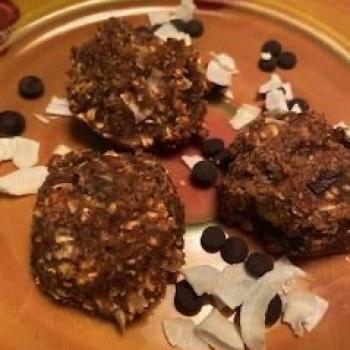 These cookies are a great snack to take on a hike, or bike ride or if I just want a little something to go with my afternoon tea.
You can feel virtuous eating these cookies because they contain whole ingredients, no aded sugars or refined flours. The recipe is very versatile so you can come up with your own combinations. I used dark chocolate chips and dried unssweetned coconut, but chopped walnuts and raisins would be really good too. The recipe comes from the Minimalist Baker, you can get the recipe here.
Enjoy!!