Curried Chickpea Salad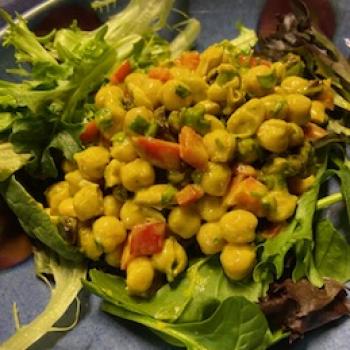 Another wonderful recipe from Alexis at Hummusapien! I make a batch on Sundays and then enjoy it over salad greens or in a pita throughout the week for lunch. I love all of the different textures, and the dressing is OMG good!
I like to make salads with legumes as the base. Legumes are are so good for you, they are a great source of protein, high in fiber (this makes your gut and heart happy) and no saturated fat. Remember that many of the longest living people on the planet make legumes an important part of their diet. With the exception of chili, legumes don't make much of appearance on our plates. So, make a batch for lunches this week and let me know how you like it! Click here for the recipe!